Green Mountain Repeater Association - Photos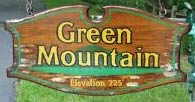 The Green Mountain Repeater Association
Serving Amateur Radio Since 1971
K3GMR 146.610 (-): Bladensburg W3GMR 146.880 (-): Greenbelt

Photos

These pages are devoted to photographs of GMRA members, and whenever possible their Amateur Radio equipment and stations. Additionally there are select photos of GMRA repeater equipment and antennas. You can click on any of the photos categories below to view them, and click on any photo to enlarge it:
GMRA Annual Business Meeting / Luncheon
December 6th, 2008
Knights of Columbus Hall - College Park, Md
Bill Kisse, WA3GJD, Zachary Hensley, KB3THJ and Fred Erskine III, KX3Z
Guest Speaker John Creel WB3GXW explains the details of his job with the Montgomery County Department of Consumer Affairs.
During John's presentation, he gives tips on how not to become a victim of consumer fraud.
The "Public Safety Contingent" - (L-R) Tom Provenza N3LHD (MD Park Police Ret., now with Motorola), Richard Hartnett WA3RTH (Edmonston Police Dept.), Bruce Conley WB3JPB (Chief of Police - Cottage City Police Dept., Ret.), Tony Brooks N3MIO (Cottage City Fire Dept.), and standing in the foreground is Joe Saunders K3UAL and his XYL.
See you at the next meeting, in December 2009! 73 From GMRA
Copyright © 2005-2014 The Green Mountain Repeater Association, Inc. All rights reserved.
Unauthorized duplication is prohibited, as is using contact information for unsolicited marketing.